Protecting Senior Living Residents: COVID-19 and Beyond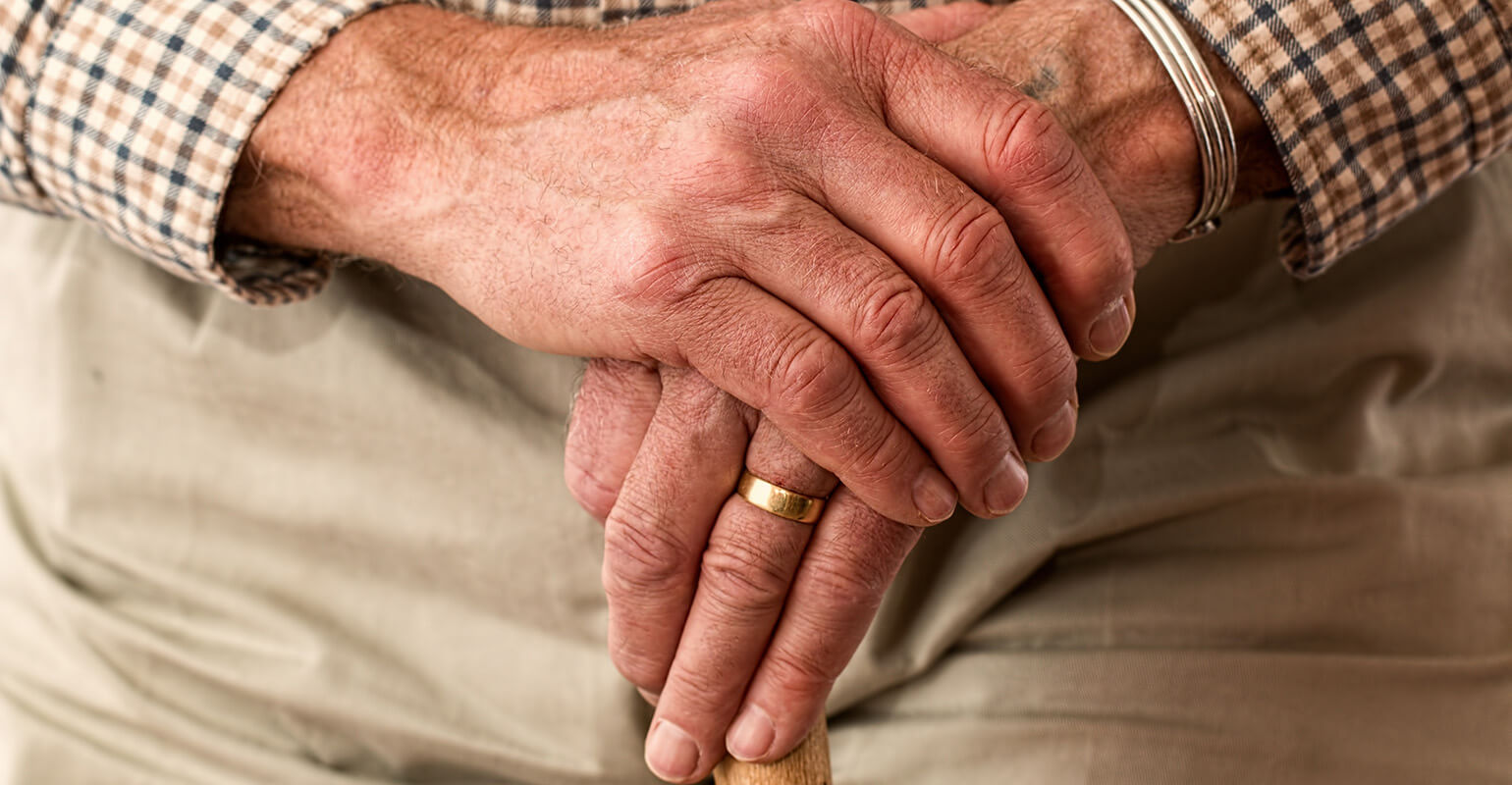 As COVID-19 sweeps through the world, the highest risk of serious health complications and death comes to those residing in congregate senior living. As of June 17, 1,051 of the 1,325 COVID-19 deaths were from people that resided in long-term care or assisted living environments, according to the Minnesota Department of Health. Although safeguarding residents from infectious disease is not a new concern in senior living communities, the coronavirus pandemic spotlights a critical need to analyze the built environment for ways we can elevate protection from disease transmission. Lessons we learn from COVID-19 will not only help the fight against this virus, but also other highly contagious microorganisms such as influenza, MRSA, Clostridium difficile (C. Diff), and norovirus. 
As a people-focused design firm, BDH understands the critical contribution design has on protecting the health and safety of residents, and recognizes the balance required to create a welcoming and engaging home. We have studied emerging data from the coronavirus pandemic to understand where design can contribute to improved outcomes and embraced progressive thinking to safeguard the vulnerable senior population. As experts in creating transformative design for living, we have compiled the following recommendations on how to combat infectious disease in senior living communities.
Screening Rooms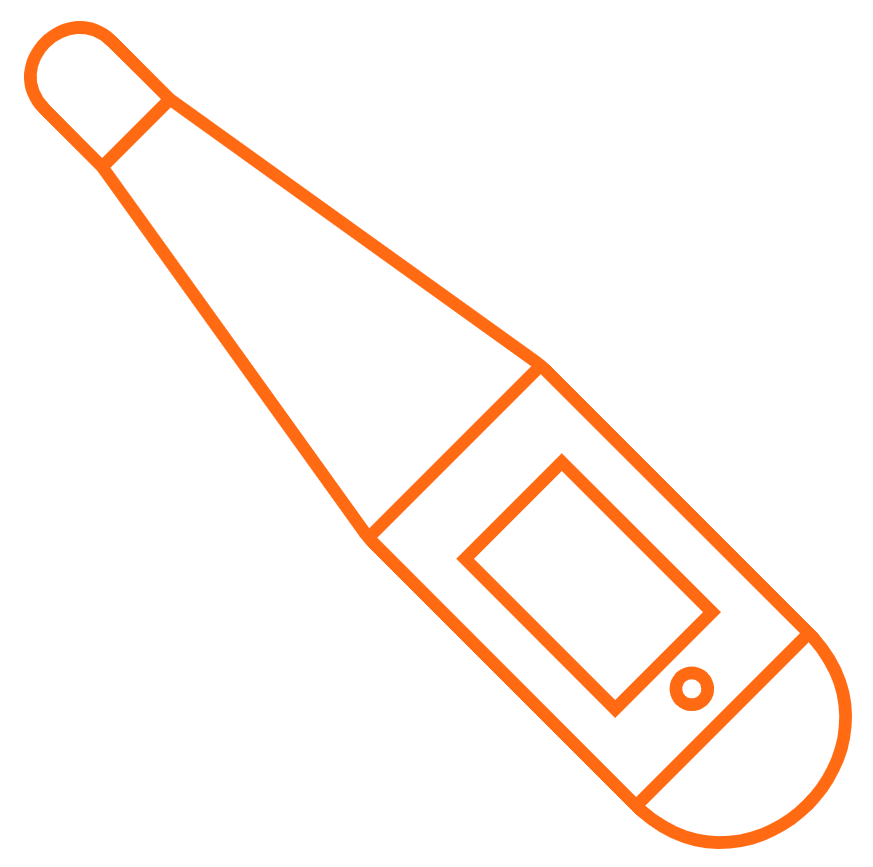 Screening staff and vendors for disease symptoms will reduce the risk of resident exposure from the outside community. Staff and visitors should have direct access to the screening room from the building exterior as it should be their first destination upon entry. This screening room provides an area where numerous people can comfortably wait to complete their screening, along with a defined containment area that makes for manageable disinfection in the event symptoms are detected. Although not required, a shower is recommended to ease staff concerns over bringing illness home.
Reception Desk Location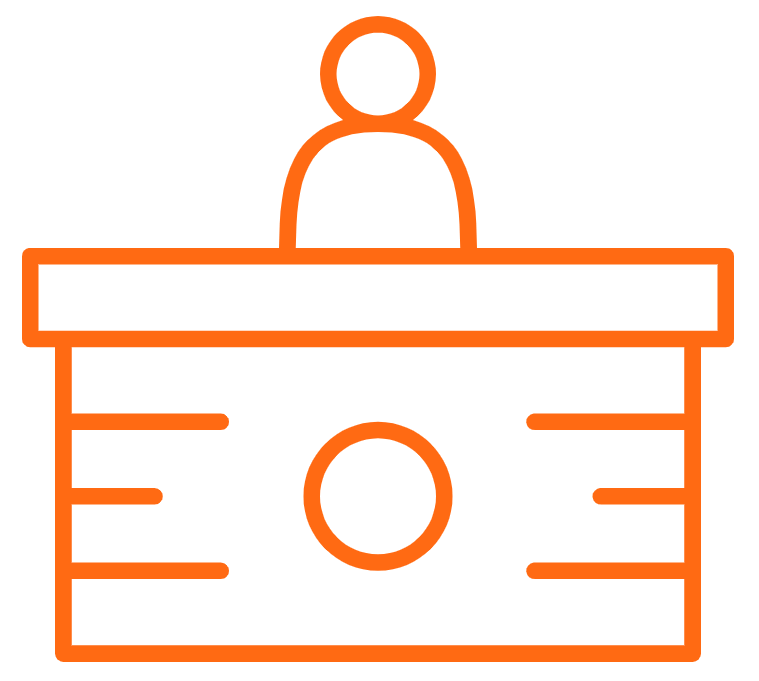 Reception desks should be located as close to the main entrance as possible. Although most reception desks are currently located adjacent to the main entrance, they may still require visitors to traverse through a lobby or other communal space before reaching them. The shortest distance visitors travel before they are screened for symptoms, the least amount of risk for resident exposure.
Family Social Suites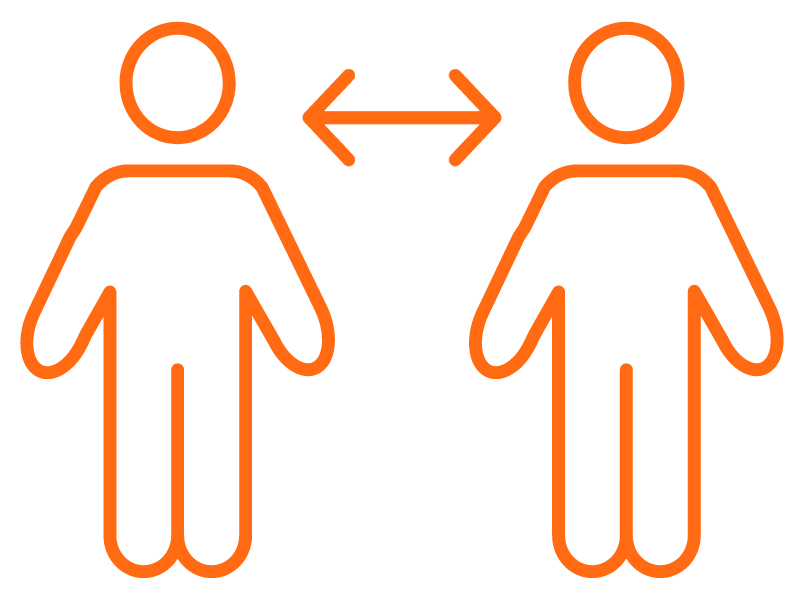 A large challenge during a widespread outbreak is protecting residents while not cutting them off from those they love. Creating a separate room where residents and their families can come together safely is critical to the mental and emotional well-being for seniors. An effective solution is a small addition to the exterior of the building with direct access from the parking lot. A glass partition separates family members from the residents on the interior of the building. Outfitted with comfortable furniture and a sound system, guests would be able to visit with their loved ones without exposing them to contagions.
Hand Washing Stations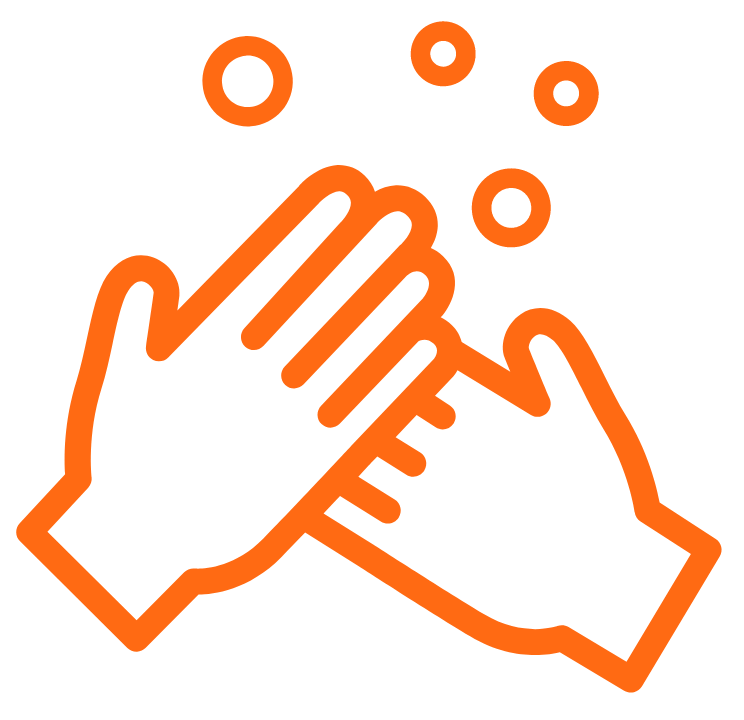 Installing open sinks adjacent to elevator lobbies will encourage staff and residents to wash their hands more frequently. Visitors will also be reminded to wash their hands prior to encountering their loved ones. Mitigating the sterile appearance of these hand wash sinks can be achieved by installing residential looking faucets, upscale finishes, and engaging colors.
Flexible Spaces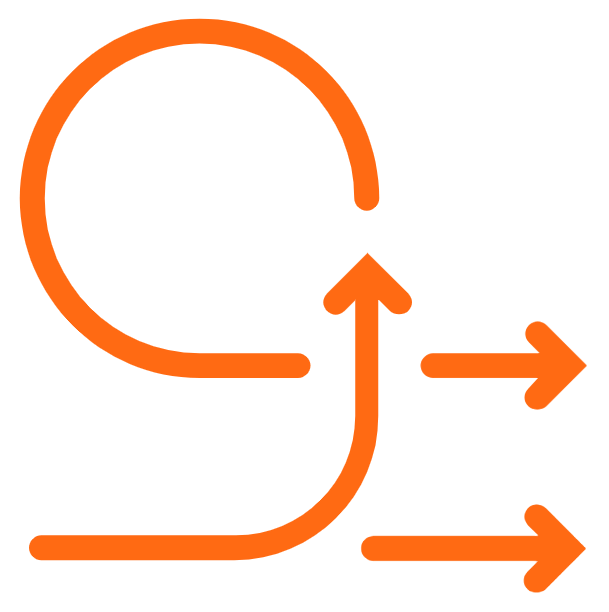 Not all spaces can afford the square footage required to meet social distancing guidelines. For example, for a dining room to meet social distancing requirements, they would have to triple in size. A better option is to implement shifts for dining and utilize other areas with tables, such as community rooms, to limit dining room capacity. As senior living residences navigate the peaks and valleys of restrictions such as social distancing, designing with flexibility as a top priority is key.
Outdoor Spaces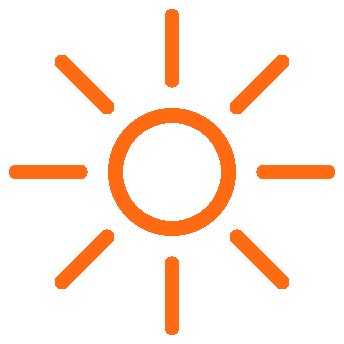 When unable to freely traverse within their community, the importance of outdoor space for seniors becomes very apparent. For new construction projects, consider adding balconies to units. When required to quarantine due to virus outbreaks, residents will be able to access fresh air and the serenity of nature right outside their unit. Other options for new or existing communities include walking trails, gardens, and outdoor seating to provide a reprieve from the indoors.
High Touch Surfaces
High touch surfaces create an elevated potential for disease spread due to the frequency of interaction by a large number of people. However, some building products can eliminate the need for touch altogether or take an active role in killing microorganisms. Motion sensor lights and automatic door openers, faucets and plumbing fixtures will eliminate contact with high-touch surfaces. Copper has inherent antimicrobial properties, allowing it to kill bacteria and viruses on contact. Copper handrails, grab bars, cabinet pulls, and door levers are currently available on the market. Inpro manufactures a series of handrails with Zinc Pyrithione to inhibit the growth of bacteria and viruses on its surface. All these options reduce the risk of disease transmission.
Increased Storage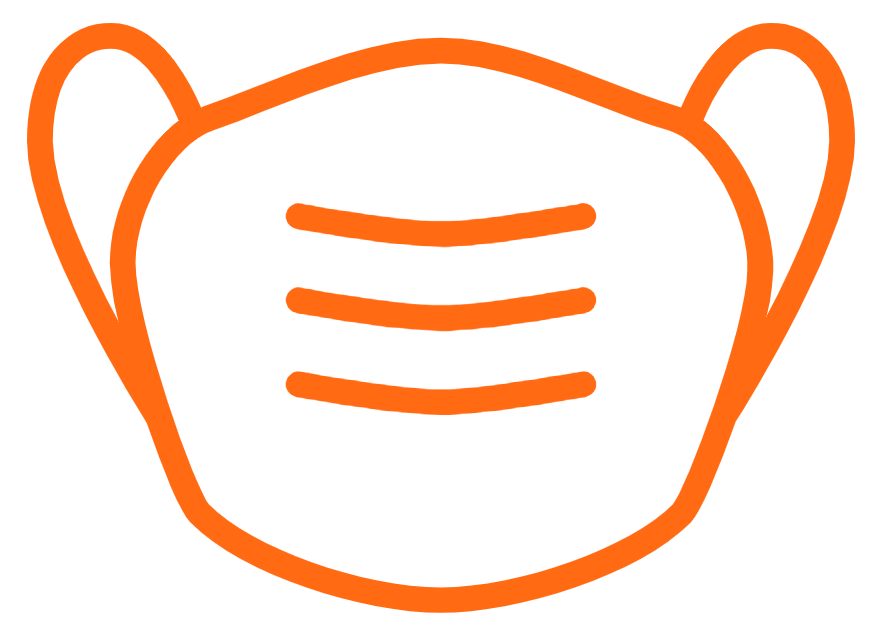 Storage location and quantity needs to be rethought due to the increase in use of personal protective equipment by staff. Locked storage rooms near resident interaction are now necessary throughout the building. Additionally, areas to properly dispose of the PPE need to be integrated on each floor. 
Neighborhood Model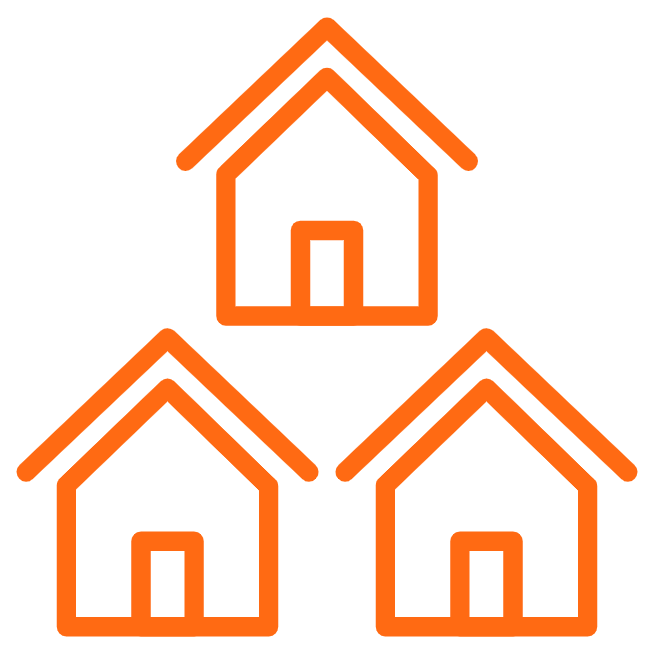 Using a neighborhood model of unit configuration creates smaller households of seniors and lowers cross-contamination risk throughout the building. Especially effective in memory care and skilled nursing, neighborhoods offer a condensed grouping of units with designated amenities such as lounge and dining areas. Not only can each neighborhood be quickly contained in the event of an outbreak, but one neighborhood can then be converted into an infectious disease wing to quarantine affected residents.
Although we are focusing on the healthcare side of senior living during the coronavirus pandemic, we do not want to lose sight of offering seniors' dignity, engagement, friendship, and independence in the buildings they call home. BDH is committed to supporting developers, owners and facility managers as they navigate COVID-19 and beyond. Contact us to start transforming your building today.