Kathy Young Recognized as Icon Honoree by Finance & Commerce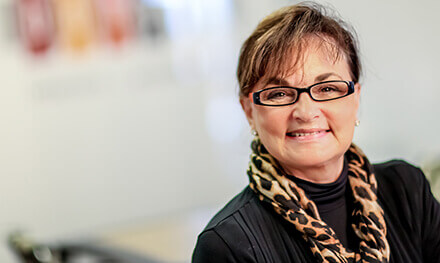 Recognized for her leadership, achievements, and ability to inspire others, bdh+young founder Kathy Young was named a Minnesota ICON at the inaugural awards event hosted by Finance and Commerce on December 6.
As a pioneer of the design industry in the Twin Cities, Kathy transformed the way architecture and interior design complement each other by taking an inside-out approach to design. Kathy looked at design from a new perspective and prioritized the end users of the space.
Kathy imparted her people-centric approach on the design professionals she hired. She challenged her employees to think outside the box and taught them how to navigate projects from start to finish along with the importance of integrity and building relationships. According to bdh+young Managing Partner Jill Brecount, Kathy is a talented and ambitious designer that inspired her to see the world three dimensionally and leave a mark on every project she worked on.
In conjunction with operating her business, Kathy was heavily involved with the community. She was a committed member of NAIOP and was one of the first people to connect interior design and architecture to the brokers in the commercial real estate industry. Kathy served on multiple NAIOP committees as well as the Board of Directors. She even received NAIOP's President's Award in 2000 - the association's highest individual honor.
On top of her involvement with the commercial real estate industry, Kathy has always been dedicated to philanthropy. Kathy volunteered her time designing the interiors of various nonprofit organizations and she currently donates time and resources to the Angel Foundation.
As a testament to Kathy's talent and business acumen, bdh+young has grown to one of the top 25 largest architecture firms in the Twin Cities since its founding 47 years ago, according to the Minneapolis St. Paul Business Journal's Book of Lists. Throughout her tenure as a designer and business owner, Kathy ignited passion in young designers, consistently gave back to the community and was recognized for many accomplishments. She truly exemplifies an icon.