bdh+young Senior Living Co-op Recognized as Top Project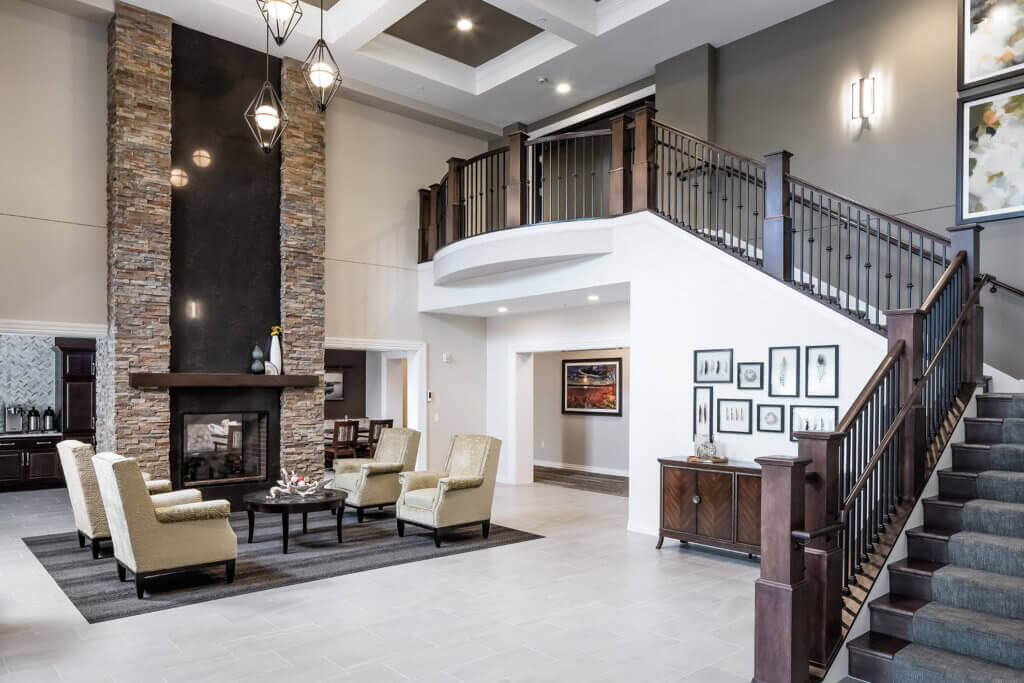 Zvago at Glen Lake, a senior living cooperative located in Minnetonka, was selected as a Top Project of 2017 by Finance & Commerce.
Zvago was recognized for its unique approach to senior living. Far from typical senior living, Zvago at Glen Lake Cooperative provides carefree living with the benefits of traditional ownership without the encumbrances of home maintenance. The designers and developers were mindful of creating a luxurious, yet attainable, lake house lifestyle that the 62-plus demographic dreamed of owning. To create this aspirational lifestyle for active older adults, Zvago features community rooms, a fitness facility, screened in porches facing Glen lake, views of the woods, a two-tiered deck that leads to the lake, reclaimed wood, a natural inspired palette of earthy tones and local artwork showcasing Glen Lake. Additionally, the amenity rich community offers easy access to entertainment, dining, shopping, health services, and outdoor recreation.
Click here to view more photos of this award-winning project.
The Zvago at Glen Lake project team will be honored at the Top Projects ceremony on July 26th.