bdh+young Forms Partnership with RADIAS Health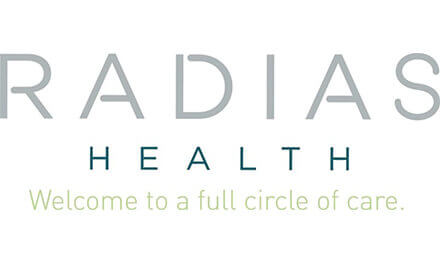 Passionate about giving back to the community, bdh+young formed a year long partnership with St. Paul-based RADIAS Health to support individuals in the Twin Cities areas experiencing mental illness, substance abuse and homelessness.
Through person-centered primary care, behavioral health, pharmacy services, residential treatment and supportive housing, RADIAS Health provides a continuum of care to individuals impaired with mental illness, substance abuse or co-ocurring disorders. Last year, RADIAS Health served 7,000 people with mental illness and worked with more than 600 people experiencing homelessness.
We are currently fundraising for hygiene products to help homeless individuals and people transitioning into supportive housing while they recover from mental illness. We are collecting toothbrushes, toothpaste, shampoo, conditioner, body wash, deodorant, hand and bath towels as well as monetary donations. If you're interested in contributing to this fundraiser, please contact Jessica Erickson at jerickson@bdhyoung.com.